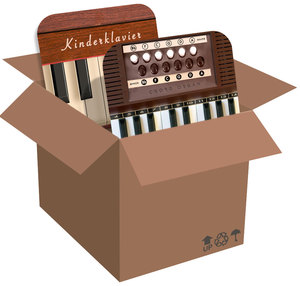 Save 25% when you get Chord Organ for iPad together with KinderKlavier, the vintage toy piano for iPhone, iPad, and iPod Touch.
Chord Organ, an authentic vintage electric chord organ for iPad, along with KinderKlavier, a realistic Toy Piano for iPhone and iPad, are both faithful recreations of classic vintage musical toys that nowadays are hard to come by.
More than just toys, at the heart of these apps are professionally recorded sounds and advanced features like as Inter-App Audio, Audiobus, and MIDI.
Chord Organ and Kinderklavier are now available together for a special price. Get them now and save 25%. Bundle up.